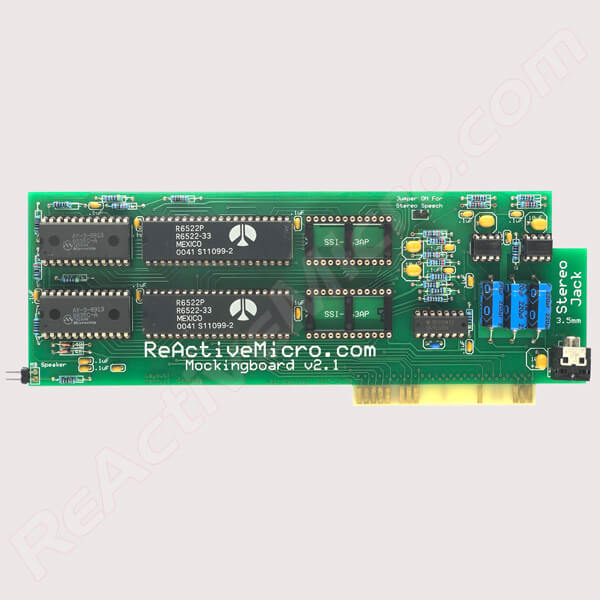 We're glad to announce an old item has made a return to the ReActiveMicro Store:
The Mockingboard v2.1
---
The Mockingboard v2.1 from ReActiveMicro is a 6 voice sound stereo music and sound synthesizer card. Comes assembled, as pictured, or in kit form. There is room for two speech chips, or use a jumper for stereo speech output.
This version of the Mockingboard has the right and left audio channels mapped correctly. Comes with 2 pin audio cable to connect with Apple II motherboard.
Only $85 for assembled version, and $65 for the kit version!
https://www.reactivemicro.com/product/mockingboard-assembled-or-kit/
---
And as always, be sure to check out our Wiki for more information on projects or for support. And be sure to subscribe to our news feed to be the first to know about our next release!